YOUTUBE HOP


12 Artists around all around the world together again to spread love and good vibes, showing amazing projects, techniques and tip and, of course, lots of gifts. This time we challenged ourselves making 12 projects with PURPLE as main color.
Here I made this layout dedicated to the group of my angels ..
They are not with me right now...
They live totally in different cities and country.
But the pure connection of friendship or u can say bond of love .. Pure feelings without any expectation is truly beautiful feeling..
In my layout it shows 4 angels ...who always ready to hear my heart without any judgment. And it really matters to me..
I really cant express my feelings for my group.. But I'm sure they understand.. Thanks my girls for always stand by my side.. and I truly blessed to have each one of u.. <3
Someone really said correct that ...
"True Friends are Family We choose"
So here is my project dedicated to my group of angel... <3
MY PROJECt
* RULES

to enter the sponsors giveaways people MUST:
- watch and comment the 12 videos
- subscribe to the 12 channels
not mandatory, but please share and tag your friends!!
there is no particular order, people can start watching any video and complete the 12.
Expression Craft: 2 x $25 vouchers

Lindy's Stamp Gang: 2 x $25 vouchers

Little Birdie: 2 x $50 value craft goodies kits + shipping

Cuts2luv: 1 x $15 voucher + shipping

SnipArt: 1 x generous craft goodies kit

Aga Baraniak: 1 x generous craft goodies kit

Rubber Dance: 2 x $20 vouchers

Stencil Girl: 1 x $50 voucher

Dadarkar: 1 x generous craft goodies kit + shipping

Linkdeli: 2 x $20 Paypal vouchers

CCB: 1 x $50 voucher

Papericious: 1 x $15 voucher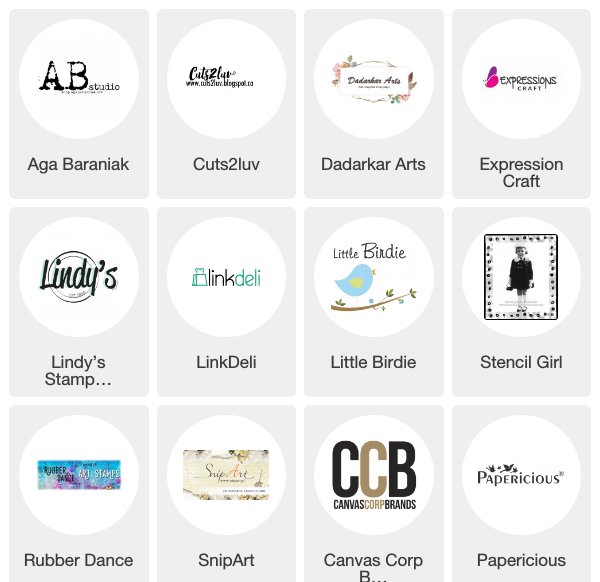 THANKS AND COME BACK ON 28th TO KNOW IF YOU ARE A LUCKY WINNER